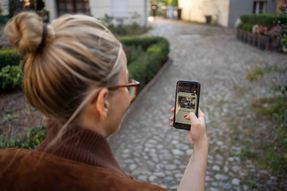 Prenzlauer Berg offers some of the cities perfect food and activities. Here you find recommendations arranged in a walks through Berlin's  neighborhood Prenzlauer Berg. Let me take you on a walk and explore!
To make the choice a little easier for you, I have search for the hidden gems of Berlin Prenzlauer Berg and designed a walk for you. The entire walking tour and even more crafted walking tours through Berlin can be discovered in my BertaWalks App or in my BertaBerlin map for Berlin. If you want to stay up to date, register for my BertaBerlin newsletter! For now I would like to introduce you to five spots of my walking tour through.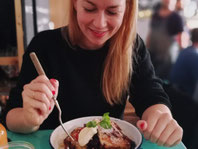 Breakfast in Prenzlauer Berg
Start your day in this café! It is run by a super friendly Frenchman, Allan, who offers delicious Aussie-style breakfast platters and classics like Eggs Benedict and Croque Monsieur combined with quinoa salad. Their coffee is also a real treat and should not be missed!
Allans ABC Breakfast Club, Rykestraße 13, 10405 Berlin (Prenzlauer Berg), Station: S8, S41, S42, S85 Prenzlauer Allee, Wed to Mon brunch is on!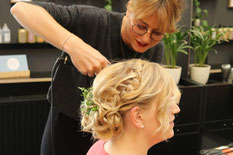 Treat yourself 
If you're looking for a fresh cut, new color or the best blowouts, at salon Kadlers - Haare & so Jule and her colleagues cover your coif with plenty of options. Here you can get a hair treatment and shop for hair and skin care products in a calming atmosphere. They listen carefully to your wishes and has an impressive understanding of colours and styles. Not sure what to try? AND they will gladly share their beauty tips with you!
Kaders - Haare & So, Rykestraße 19, 10405 Berlin (Prenzlauer Berg), info@kadlers.de, www.kadlers.de, Station: M2 Marienburger Straße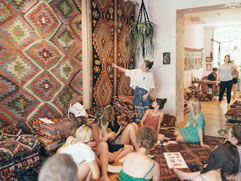 wild heart free soul
Next is this oasis in Prenzlauer Berg. For many years, Beyza travelled to Turkey to connect herself with her roots, to explore traditional Anatolian textiles and to understand her symbolism. During her travels, she collected hand-woven old kilims, ceramics and calligraphy art. Today, her heart beats especially for ancient kilims, the fact that they were woven by women and in harmony with Mother Nature. It embraces the beauty of the Turkic nomad tribes. Her selection of carefully curated handwoven vintage kilim-rugs, traditional textiles, calligraphy and ebru art will guarantee to bring a bit of Turkey to your home. As well as Beyza can also answer all your questions while drinking a Turkish tea!
wild heart free soul, Sredzkistraße 44, 10435 Berlin (Prenzlauer Berg), www.wildheartfreesoul.com, Station: U2 Eberswalder Straße, Thu–Fr 12:00–19:00, Sat 11:00–18:00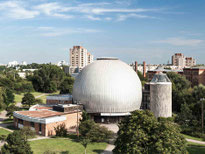 Reach for the stars
Discover the universe and explore the stars at Zeiss Großplanetarium! Under its huge dome it offers 360° planetarium programmes where scientific findings are presented in an entertaining and artistic setting. The planetarium was dedicated by Erich Honecker himself, East Germany's leader in 1987. It was one of the largest and most modern planetariums in the world at the time. Today, the renovated cinema plays 3D movies, old science fiction and East German films on selected evenings.
Zeiss Großplanetarium, Prenzlauer Allee 80, 10405 Berlin (Prenzlauer Berg), www.planetarium.berlin, Station: S8, S41, S42, S85 Prenzlauer Allee, pic by Natalie Toczek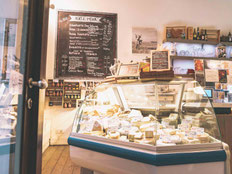 La Käserie
In this French cheese paradise, Romain and Bastien offer 80 different French cheeses, from Banon in Provence to Roquefort, depending on the season. You can also order an excellent glass of wine, and in the evening, the delicatessen transforms into a restaurant where you can combine delicious cheese platters with Merlot or Chardonnay.
Lychener Straße 6, 10437 Berlin (Prenzlauer Berg), www.lakaeserie.de, Station: U2 Eberswalder Straße, Tue–Thu 11:00–21:00, Fr 11:00–21:00, Sat 10:00–22:00
For more tips and the complete walk through Berlin Friedrichshain you can download the BertaWalks app in the Apple Store.
More walking tours of the BertaWalks app: