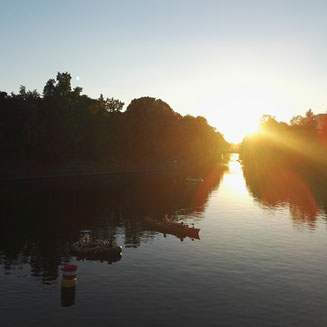 Author: Katrin Lehr
Blog: www.viel-unterwegs.de
In the past few years the capital has turned its head once again. Neukölln it is, as was before Prenzlauer Berg.
What more a reason to visit such a borough, and why look further when one knows a Berliner who has unveiled a fresh and fabulous folding map for frolicking around the neighbourhood and beyond: BertaBerlin.
Might I introduce Berta:
33, Berliner, resident of Neukölln,
publisher of BertaBerlin.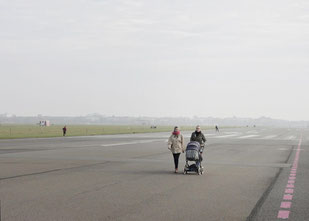 What does the perfect day in Berlin look like to you?
Near the cafe is the Körner Park, where you can find a piece of Charlottenburg in Neukölln, and take a short after-dinner walk. Then, I would hire a bicycle for the day. Rent-a-Bike 44 on Mahlower Straße is a fair choice, with reasonable prices and an incredibly helpful staff. By bicycle (or without) you can head to the former airport, Tempelhofer Feld, and go for either a walk in the gardens, or sit down and relax on the lawn, while watching the kite-surfers and skateboarders sail by.
Sometimes I'll also have a picnic. If I do not bring something myself, Mmaah, nearby on Columbiadamm, has Korean Bulgogi BBQ for the taking.
If you have a bit of energy, you could pick up an inflatable raft at a supermarket for approximately €30 and paddle down the Landwehr Canal. A good application possibility is with Ankerklause. If you are in Berlin for the weekend, you could even paddle up to Griessmühle (and avoid cover). It's quite possibly the only electro club in Berlin accessible by water.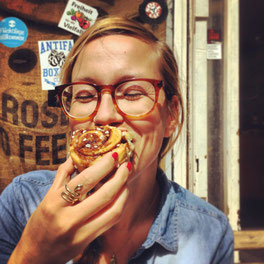 Where can I get a good feel for Neukölln?
For those with less energy, kick up your feet and take a load off in Neukölln at Cafe Espera on Sonnenallee. Not only does the cafe have incredibly friendly service, but it also offers delicacies prepared with love, homemade sauces and ingredients fresh from the market. Directly at the Pannierstraße bus stop, the multicultural atmosphere of Neukölln surrounds you.
You can find more Infos about Cafe Espera here.
Where should I take the day into the night in Neukölln?
In the evening I would recommend enjoying the sunset at a rooftop bar on Karl-Marx-Straße, called Klunkerkranich. But beware: it is a neighbourhood favourite, so get there early, otherwise you might watch the sun go down from the queue. Afterwards, dinner down the street at Dr. To's or Industry Standard is always a good choice. Dr. To's is a mixed Japanese and Chinese kitchen with a fresh Asian ceviche that makes you forget how far you are from the sea. Industry Standard is a culinary hotspot, led by a Norwegian, Irish, and Mexican trio, who never disappoint. My personal favourite is their blood cake.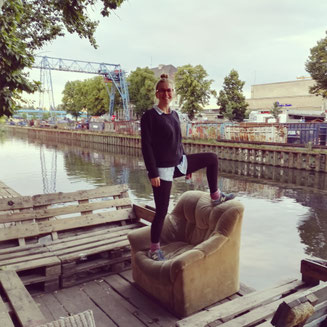 Around the corner from both of these restaurants, you'll find a bar called Tier, where you can tell the bartender how you feel and get the perfect drink.
At the end of the night (or rather the beginning) for those who would still like to move their feet, Neukölln has yet some options for the late night owls. One of the best-known clubs is Griessmühle (unfortunately closed 2020), on the canal. I always check out www.residentadvisor.com to find out what's happening in Neukölln, Berlin, and beyond.
You can find more tips from Berta on Facebook and Instagram by #walkthisway and the BertaBerlin folding guide map.