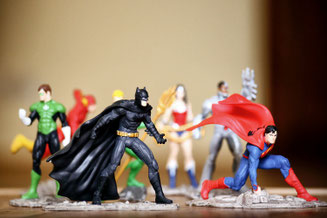 Escape Berlin is Europe's biggest Live Game and as it is in Berlin, why not dragging friends into this adventure? I never played a Live Game before, so I was very clueless and curious.
Here is the Live Game explanation in short, for people like me who are new to this kind of game:
You will be guided in a room, have to search for clues and solve the puzzles. Normally you have to escape the room, but not always escape it within the set time (for example 60 minutes). 
In my case: I went to Escape Berlin and played the Live Game Big Bang, in which you do not have to escape a room. It is about finding a Batman Comic. You get locked in a mysterious room, and in this case with a lot of comic figures, and have to partner with the others to work as a team and find the comic. 
Let the games begin:
Designed by a group of avid players, Berlin Escape presents groups of two to seven players with a series of puzzles and a mysterious story. The founders designed four intricate games for people to play, ranging in theme from action to horror and "comedy":
Sherlock Homes
Big Bang
RAW
Schnapsladen (Liquor Store)
You may guess, which is which. The staff goes over the rules beforehand. Most importantly for my friends and myself, they observe the players and help during the game. They will give out a hint if you find yourself completely stumped by a puzzle. And what can I say, we finally won (but only with 20 seconds left to go). Next time - I am sure you know it already - we will play Schnapsladen. If you play with five people, the game will cost each one 20 Euro.
The game is really about teamwork, and I can recommend Escape Berlin is not only for tourists and friends, but also for companies to use as a team building adventure.
You can book games from 10:30 am until 10 pm depending on the game you want to play.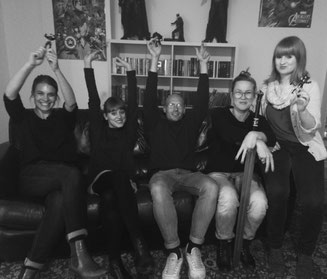 You can buy the game online.
Here is the address:
Escape Berlin is an addition to my recommendations of the Travel Guide BertaBerlin (for Berlin and Neukölln).