Here is the second part of MY FAVOURITE vegan destinations in Berlin - Today everybody is searching for a unique experience, either while traveling or in everyday life. To experience Berlin's unique green lifestyle, journey with ease to explore OUR favourite vegan spots in berlin, starting in Neukölln.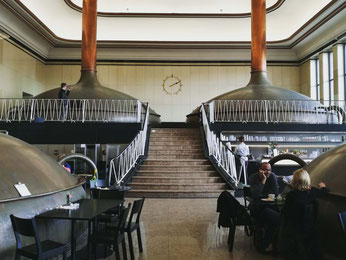 Café Babette
Hungry for lunch? This vegetarian-vegan pop-up cafe is temporarily taking over the former brewing halls of the Kindl brewery (now a contemporary art centre). They do tasty soups and sandwiches, wholesome bowls and serve the amazing vegan cakes from Goodies! In addition to that, a selection of wines and cocktails, freshly tapped Rollberg beer will be served: a Neukölln specialty, hand-brewed in the private brewery on Rollberg - directly under the brewhouse. During the summer season, in addition to the café, you can enjoy all the delicacies in the beer garden at KINDL.
Am Sudhaus 3, 12053 Berlin, mail@barbabette.com, www.cafebabette.de, Station:
U8 Boddinstraße, Beer garden: Daily 15:00–22:00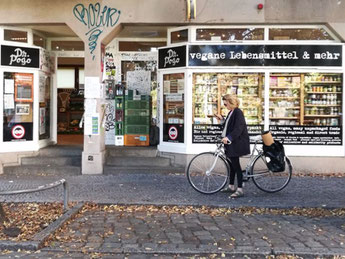 Dr. Pogo
Browse through this all vegan grocery store in the beautiful Rixdorf area. With their products they make sure that everything is vegan (free of any "animal products"). In addition, ecological criteria (even if not all products are certified organic) and the production conditions are important to them, as well as they care about fair prices for producers and customers. You find anything from vegan food, cosmetics, pet food, household products, books, accessories, sweets and more. A small café corner also invites you to hang out for a while.
Karl-Marx-Platz 24, 12043 Berlin, www.veganladen-kollektiv.net, Station: U7 Karl-Marx-Straße, Mon–Tue, Thu–Fr 9:00–20:00, Wed 12:00–20:00, Sat 9:00–16:00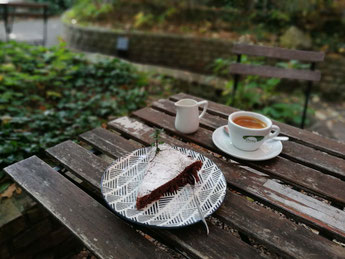 Cafe Botanico
Italian organic restaurant with its own 1,000 m2 permaculture garden hidden in the backyard! Can't get any fresher. Not all is vegan, but they really care and offer many vegan options from homemade pastas, risottos and salads, using veggies and wild herbs from the garden. It is the only garden in downtown Berlin with organic certification. In summer, you can sit idyllically outside in the greenery, in winter you can make yourself comfortable in the sofa corner.
Richardstraße 100, 12043 Berlin, info@cafe-botanico.de, www.cafe-botanico.de, 
Station: U7 Karl-Marx-Straße, Tue–Fr 17:00–22:00, Sat–Sun 10:00–16:00 (brunch)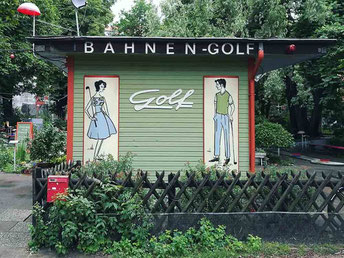 Hertzberg Golf
Feel like moving after all this indulgence? This funky minigolf place is a hidden gem. It's not shiny, but charmingly old school. There are loads of great courses and prices are extremely fair. The owners of this facility want to rid miniature golf of its rather outdated image - and they've succeeded brilliantly. Thanks to the illumination of the holes, it is even possible to play in the dark. The heart of the facility is the beer garden, where you can still relax like in the 60s. That is, everyone brings his own food or has it delivered and the drinks are available directly on site. 
Note: It's cash only and the next ATM is far away, so bring some money. 
Sonnenallee 165, 12059 Berlin, +49 30 56 82 47 04, www.hertzberg-golf.de, 
Station: S41, S42 Sonnenallee, May–June + Sep: Tue–Fr 14:00–21:00,
Sat–Sun 11:00–21:00, July–Aug til 22:00, Mar, April and Oct til 20:00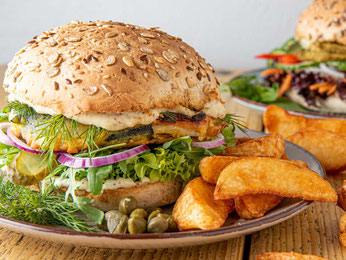 LoveBurger
A brand new 100 % vegan burger joint that took over from Let it Be and lets you travel around the world in burgers. Try your way through Indian chickpea-samosa patties, Italian lentil with olives and rocket, Thai Green Curry burgers or Deutsch-style organic soy steak with pickled cucumbers.
Apart from burgers, the menu also includes bowls and craft beer, as well as excellent organic wines, smoothies and homemade lemonade. Exotic spices and flavors are combined with local, organic and seasonal products. Quality and freshness are a priority, so the burger patties, sauces and marinades are made in-house.
Treptowerstraße 90, 12059 Berlin, hello@loveburgerberlin.de, Station: S41, S42 Sonnenallee, Wed–Sun 17:00–22:00