Have you found yourself searching for great beauty shops, spas or nail salons in Berlin? Let me help you out! For my upcoming Beauty Berlin map I have scoured Berlin looking for the best places in the city to keep you beautiful and to help you relax. Ahead of Mother's Day, I wanted to share some of my favourite beauty places in Berlin to give you some inspiration on where to go once things are back to normal, or even somewhere to buy a gift-card to not only to give you or someone you love something to look forward to but also to support a small business in these challenging times. From a nail bar in Mitte to unique beauty shops and spas, discover some of the best beauty spots in the city here!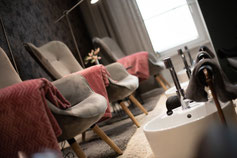 Conceptnails
This modern but welcoming furnished nail studio is a real eye-catcher. Here you can get a first-class manicure and pedicure as well as great nail shaping that will last for a long time. At this beauty spot, staff put a lot of emphasis on quality, which is why only high-quality products such as those from the CND brand are used here. This makes your nails shine and ensures that you will be able to enjoy them for a long time. Furthermore, the integrated concept store invites you also to shop the best beuaty must haves! Here, you can find small, stunning items that make life more beautiful - whether for lifestyle or personal furnishing. You should not miss a visit here!
Westfälische Straße 55, 10711 Berlin (Charlottenburg), +49 30 62 20 65 11, hello@conceptnails.de, www.conceptnails.de, Station: S41, S42, S46 Halensee, Tue–Fr 10:00–19:00, Sat 10:00–16:00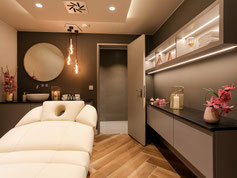 Spa at art'otel berlin mitte
The Ermelerhaus was built in the 17th century and is located in the heart of Berlin as part of the art'otel Berlin Mitte. The equally urban and historic location offers an insight into Berlin's history and also houses a beautiful spa. If you wish to reward yourself after a hard day with a visit to one of Berlin's top beauty places, I would definitely recommend that you come here! You can be treated with many beauty treatments, for example, the deep hydration or antioxidant vitamin treatment. This spa offers you a wellness oasis in the heart of Berlin making it one of my top 5 beauty places in the whole city. Besides the spa, you can also visit the gym (with personal trainers) which boasts state-of-the-art TechnoGym equipment, a Finnish sauna, two treatment rooms and a relaxation area. This Mother's Day why not gift  your mother a day which she is unlikely to forget here!?
art'otel berlin mitte, Wallstraße 70–73, 10179 Berlin (Mitte), +49 30 24 06 20, ermelerhaus@pphe.com, www.artotelberlinmitte.d, Station: U2 Märkisches Museum, beauty treatments 60 min / 95 Euro; body massage 60 min / 90 Euro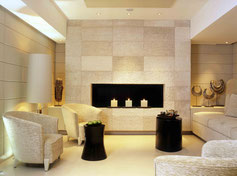 Adlon Spa by Resense
Leave the world behind by booking a treatment at the Adlon Spa by Resense. Indulge in pure relaxation and exquisite service to balance your inner self and to gain new strength. Say thank you and give relaxing moments for Mother's Day this year. Mother's Day is celebrated at the Spa by Resense throughout May and is accompanied by exclusive pampering offers. For example, a body peeling is combined with a neck and shoulder massage, which has an optimal effect and thus creates unique sensory experiences of serenity. Another great beauty treatment is a facial massage including a face mask. By means of a pressured massage and aromatherapy, the treatment can be individually adapted to the needs of each mother or loved one. The use of the wellness facility is included in the offer – 60 minutes for 130 euros per person (the offer is valid for the whole month of May). Celebrate Mother's Day in style and visit this spa for a wonderful beauty experience.
Unter den Linden 77, 10117 Berlin (Mitte), +49 30 22 61 0, hotel.adlon@kempinski.com, www.kempinski.com, Station: U55, S1, S2, S25, S26 Brandenburg Tor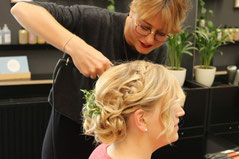 Kadlers - Haare & so
Getting your hair done is always a lovely experience and special treat at this hair salon in Berlin, Prenzlauer Berg. This hair salon should be near the top of your list when looking for Mother's Day gifts. Jule listens carefully to your wishes and has an impressive understanding of hair colours and styles. Maybe for Mother's Day, you could make an appointment at Kadlers with your mother and have a lovely day together. Here, the team will gladly share all of their favourite beauty tips with you! For a lovely bonding day or a special treat to yourself make sure that you visit this spot as it is one of my top beauty places in Berlin! This salon is also to be found in the BeautyBerlin Map.
Rykestraße 19, 10405 Berlin (Prenzlauer Berg), info@kadlers.de, www.kadlers.de, Station: M2 Marienburger Straße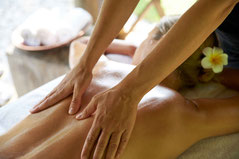 Vabali Berlin
In the middle of the hustle and bustle of metropolitan Berlin, Vabali Spa offers you a place of relaxation. This unique wellness resort boasts a Balinese charm with its authentic interior design materials, saunas and its outdoor pool. You can also have dinner here, book beauty treatments and  – the best part  – they are open until midnight! For a really special day bring yourself and your mother here to celebrate her and all she has done. You could also buy gift cards and combine it with the BeautyBerlin Map as a lovely gift you can also send via mail.
Seydlitzstraße 6, 10557 Berlin (Moabit), +49 30 91 14 860, info@vabali.de, www.vabali.de, Station: U55, S3, S5, S7, S9 Hauptbahnhof, daily 9:00–24:00
More Top beauty places in Berlin: