Most likely, you don't have time to flee the city, don't worry, we have the answer to the question, where to find the best vegan spots in Berlin!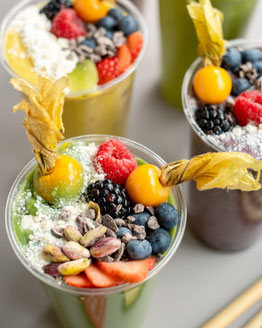 Plant Circle
This is a lovely flower shop! Passing on the passion for their craft, they host lots of regular events and workshops, incl. "how not to kill your plants", botanical dying, or making candles from soy wax.
Torstraße 62, 10119 Berlin (Mitte), shop@plantcircle.co, www.plantcircle.co, Station: U2 Rosa-Luxemburg-Platz, Tue, Wed, Fr 13:00–19:00, Thu 15:00–19:00, Sat 11:00–19:00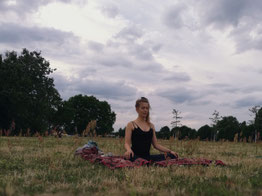 Tempelhofer Feld
Spending some time at Tempelhofer Feld to relax is one of my favorite things to do. I would  point out Allmende Kontor as spot? The community garden. The former Tempelhof airport was once one of the world's busiest transport hubs. In 2008, it closed permanently and became a community park, where barbecues, sports and other social events are held around the twin runways. You are free to skate, run, bike, fly a kite, walk your dog or just enjoy a drink in the beer garden.
Tempelhofer Damm 106, 12099 Berlin (Neukölln), There are other entrances at Columbiadamm and Oderstraße. They are open from sunrise to sunset. Station: U6 + S41, S42, S45, S46 Tempelhof, www.thf-berlin.de, Rental: www.mobilcenterberlin.de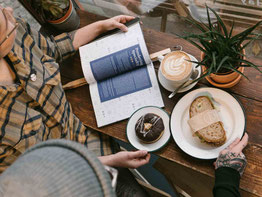 Brammibal's Donuts
This donuts café is acing the Berlin doughnut game! It features a wide variety of vegan donuts daily and serves fair trade and delicious coffee as well as sandwiches. Brammibal's, everyone loves their amazing vegan donuts! It's prime location is right by the beautiful canal, so grab a seat by the window and satisfy your sweet tooth with one of their many seasonal flavours - made fresh every morning, no artificials & simply irresistable.
Maybachufer 8, 12047 Berlin (Neukölln), +49 30 23 94 84 55, brammibalsdonuts@gmail.com, www.brammibalsdonuts.com, Station: U8 Schönleinstraße, Tue, Wed, Thu, Sun 11:00–16:00, Fr–Sat 18:00–22:00, pic by Eric Mirbach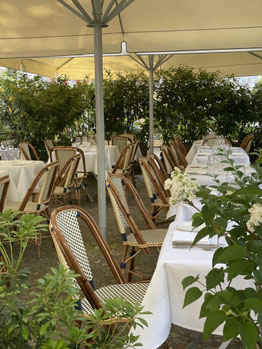 Kopps
A must for every vegan gourmet. Be wowed by their innovative creations made from seasonal, organically farmed veggies and lots of love for detail. Tip: stop by early evening for their "come together's" and get a great deal on 3-courses. Or come for their excellent weekend-brunch.
Linienstraße 94, 10115 Berlin (Mitte), +49 30 43 20 97 75, kontakt@kopps-berlin.de, www.kopps-berlin.de, Station: U8 Rosenthaler Platz, Mon–Thu 18:00–24:00, Fr 17:30–24:00, Sat: 9:30–16:00, 17:30–24:00, Sun 9:00–17:00,
pic by Stefan Höderath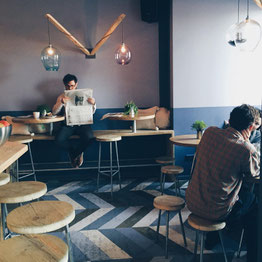 Barkett
Bar, café and live music venue, focussing on fair trade coffee, local craft beers and original organic and natural drinks. Serving raw vegan cakes and snacks like soups or nachos with homemade dips to make you go longer.
Czeminskistraße 10, 10829 Berlin (Schöneberg), vlad.booking@barkett.berlin, +49 163 26 52 503, www.barkett.berlin, Station: U7 Kleistpark, Mon–Fr from 17:00, Sat from 12:00, Sun from 10:00
If you can't wait – the VeganBerlin map is available to buy online for 5€.
Who is we? Claudia from GreenMe Berlin and I – are currently working on a VeganBerlin map and did find some awesome vegan spots on the way. More eco-minded projects, podcasts, events & guided Kiez tours can be found on Claudi's website: www.greenmeberlin.com
If you want to find more hidden gems of Berlin, check out my folding maps BertaBerlin, QueerBerlin, BeautyBerlin, YogaBerlin, BeerBerlin and GDR Berlin map. They are available in well-chosen locations all over Berlin and online. But for those of you, who want to stay up to date, feel free to follow me on INSTAGRAM, FACEBOOK or register for my NEWSLETTER BertaNews.