MY FAVOURITE vegan destinations in Berlin - Today everybody is searching for a unique experience, either while traveling or in everyday life. To experience Berlin's unique green lifestyle, journey with ease to explore OUR favourite vegan spots in berlin, starting in Neukölln.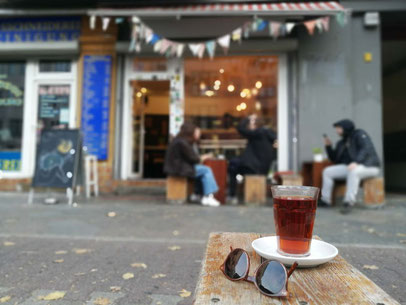 Two Planets
Berliners LOVE to have breakfast, if possible all day long. Cozy Two Planets is calling you with their 'dope ass toast', müsli bowls, cakes, fresh smoothies and your fix of coffee  – the real deal, or the colorful cheat versions of beetroot or matcha latte. Funky people and atmosphere included.
Try the sourdough-based toasts, in both savory and sweet varieties - peanut butter, jam and seasonal fruits or with sesame paste, honey, walnuts, cinnamon and black sesame... if your mouth isn't watering right now, it's your own fault ;) 
Hermannstraße 230, 12053 Berlin, +49 30 98 39 13 25, 
hello@twoplanetsberlin.com, Station: U8 Boddinstraße, Daily 9:00–18:00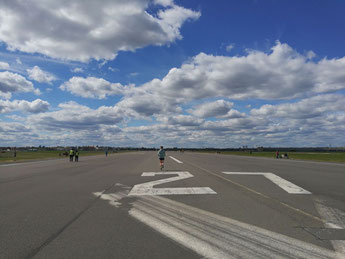 Tempelhofer Feld
Go and marvel at the vast free space at former Tempelhof airport. Filled with tumultuous WWII history, it shut down in 2008 and became a huge community park, where BBQ's, sports and other social events are held around the runways. Today, people are free to skate, run, bike, fly a kite, walk their dog or just enjoy a drink. Tip: don't miss the colorful urban garden 'Allmende Kontor' right near the Neukölln entrance. 
Oderstraße, 12049 Berlin, There are other entrances at Columbiadamm and Tempelhofer Damm. Station: U8 Boddinstr. www.thf-berlin.de
allmende-kontor.de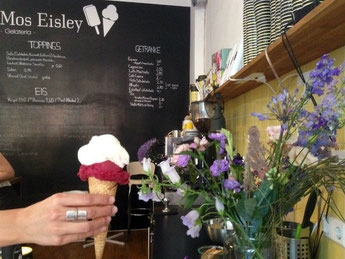 Gelateria Mos Eisley
Alternatively, walk on a few metres and get a homemade ice cream from Mos Eisley!  This place is an ice cream shop of a different kind, which is above all a haven for fans of good ice cream. The ice cream is prepared here fresh every day according to Italian recipes.
Gelateria Mos Eisley thus relies on solid craftsmanship and excellent ingredients, which creatively lead to appealing flavors: e.g. Campari-Grapefruit, Spicy Mango or Soy-Peanut Crunch, to name just a few that make you want more. For the creamy varieties, milk from the region is used, the sorbets are all vegan and consist only of fruit, water and sugar. In addition to the constantly changing vegan varieties, there is also always a sugar-free variety on offer. 
Herrfurthplatz 6, 12049 Berlin, hello@moseisley-gelateria.de,
Station: U8 Boddinstr., March–Oct daily 12:00–19:00
Süßstoff
Time to shop: Stop by at Süßstoff, a cute little boutique selling artful gifts, clothes, cosmetics,accessories and beautiful gift ideas. All are 100 % vegan, fairly produced, upcycled or 'made in Neukölln'. The clothing is made from sustainable raw materials such as organic cotton. The cosmetics contain no animal ingredients and are not tested on animals and the stationery is made from recycled paper. The lovely atmosphere is always enchanting and owner Jenny even designs and sells her own label bördshört here.
Kienitzer Straße 91, 12049 Berlin, +49 30 49 08 66 99, 
Station: U8 Boddinstraße , Tue–Sat 11:00–19:00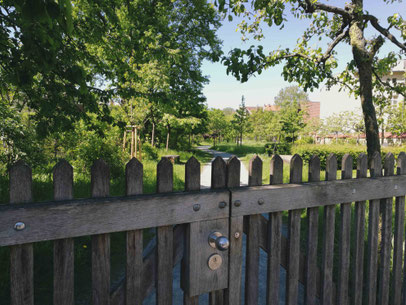 Comenius Garden
Come on a little discovery: 100 meters from all the falafel stalls on Karl Marx Street lies this secret garden. A stunning oasis to walk or sit on a bench in the sun, with fruit trees, rare plants and a small pond. The Garden itself is locked, but there's a bell which you can use to open the gate. Once a month, from spring to autumn, you can do guided tours on the botanical and historical aspects of the garden, which is named after Comenius, the philosopher.
Richardstraße 35, 12043 Berlin, comenius-garten.de
Station: U7 Karl-Marx-Straße