I am constantly scouting for new awesome locations in Berlin all of the time as I usually have a lot of coffee dates. I'm not complaining, I love it! But sometimes, I like to try out something new. Berlin offers many do-it-yourself workshops which I find really refreshing. From painting and making kombucha and bullet journal workshops: I've tried them all! I would definitely highly recommend workshops even for a unique birthday party or as a gift. To put it in a nutshell, here are my Top 5 workshops in Berlin!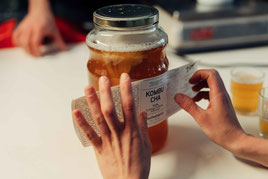 Kombucha Workshop
Kombucha is a fermented drink with cult status, also known as "elixir of life" or "tea of immortality". For centuries Kombucha has been the companion for a healthy lifestyle. Thanks to active cultures, Kombucha pushes the energy of the body from within. In this workshop you will learn how to prepare this special drink yourself. ManuTeeFaktur uses only the best and genuine ingredients: 100% sustainable and organic, if possible always local and without refined sugar. 
Not only will you learn everything about Kombucha in theory, but you will also take home your first Kombucha approach. 

The workshops take place on the first Saturday of each month at 11:00 and cost 35€ - starter set included.
ManuTeeFaktur, Paul-Lincke-Ufer 44A, 10999 Berlin, www.manuteefaktur.com, Tue 13:00–18:00, Thu 10:00–15:00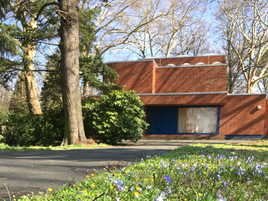 Action painting Workshop
Splashing, spraying, lubricating, pouring, dripping - everything is allowed in Miriam's action painting workshop! In action painting Miriam and the participants focus on the creative process. Here you can dip your hands in the paint and bring your untamed energy onto the canvas. Being wild is expressly desired, just like Jackson Pollock! We got to take your beautiful work home! Your work - an abstract painting on canvas - will always remind you of this unique experience at home! The workshop casts 69€.
Kapelle, Nordufer 31, 13353 Berlin, miriam.smidt@gmx.net, www.miriamsmidt.com, Station: S41, S42, S46 Westhafen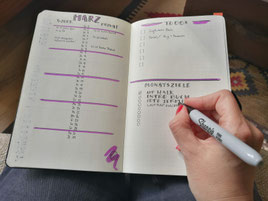 Bullet Journal Workshop
Known as an analog system in a digital world, bullet journals are quickly rising in popularity as a solution to organize your busy minds. Being organized frees your mind. The bullet journal capture lists, goals, thoughts and ultimately provide the comfort that nothing is forgotten. With the help of this workshop you can keep track of birthdays, exercise schedules, bills and important deadlines.
ArtNight, check the venue on their website, www.artnight.com, 49 Euro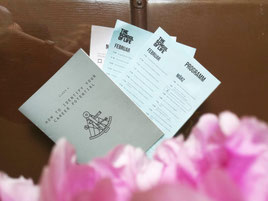 School of Life
Many of you have a strong feeling that there is a job out there that could properly satisfy you, allowing you to develop your potential and talent. We tend to suffer this dilemma in private, feel ashamed of doing so, and wonder whether progress can ever be made. At the workshop of the School of Life, I recognised that there are few greater challenges than finding a job I can love - and at the same time, I've seen that with the right ideas in mind, enormous progress can be made towards knowing myself, identifying my true goals and grasping what I should do next. I absolutely loved the workshop "How to Identify Your Career Potential".
The School of Life, Lychener Straße 7, 10437 Berlin (Prenzlauer Berg), client-relations-berlin@theschooloflife.com, www.theschooloflife.com, Station: U2 Eberswalder Straße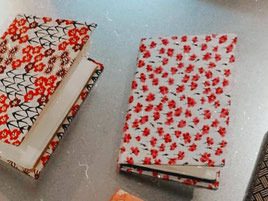 Book covering Workshop
Learn why Chiyogami has a long history in craft by working with it to make a simple, but beautiful frame for your photos or small artworks. Using a couple book-covering techniques, we'll create small, hangable frames using available papers from Leah's Chiyogami collection. Each participant will get a Japanese Pin-Clip and Photocorners to mount photos or artworks as they choose. All tools and materials will be provided. This workshop is about two hours long. Her studio, where they hold workshops is located at SHIO in Neukölln, Berlin. A rotating selection of her products are available in the SHIO shop. You can visit the studio by making an appointment.
SHIO, Weichselstraße 59, 12045 Berlin (Neukölln), mail@pulp-papier.com, www.pulp-papier.com, Station: U7, U8 Hermannplatz