As we are looking for things to do, I tried many new workshops to see, if I can start learning something new. Berlin offers many do-it-yourself workshops which I find really refreshing. From cooking and composting workshop as well as creating your on skincare: I've tried them all! I would definitely highly recommend workshops even for a gift. To put it in a nutshell, here are my Top 5 workshops in Berlin!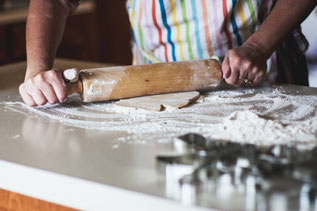 Baking workshop at Goldhahn und Sampson
In this baking workshop I learned how to bake four Christmas recipes from Lisa. All the recipes are from her family with lots of butter and nuts, most of them go back to her grandfather Willi, a pastry chef. On the menu are the following recipes: butter cookies, Elisen gingerbread, gingerbread and Kipfel. She will show you how to make the dough, reveal awesome tricks and helps you to figure out how to cut out the cookies and how to bake them in the oven. I am really happy to have learned new recipes and tricks which make my baking life a little easier from now on!
www.goldhahnundsampson.de
pic by Kari Shea / Unsplash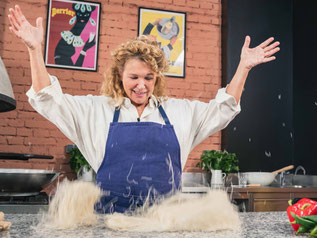 Cooking workshop with 7hauben
I loved the Tel Aviv street food workshop by Haya Molcho, meanwhile cooked some delicious shakshuka and fish kebab. The cooking workshop is offered by 7hauben. On their plattform you also find other cooking classes. Every Wednesday chef Peter Fankhauserr is cooking online via Zoom together with Olav at 18:00. Learn tips and tricks for free. They will send you the list of ingredients on Monday.The cooking workshop last one hour. As they only have a limited number of participants, make sure to save a spot.
www.7hauben.com/kochkurse/tel-aviv-streetfood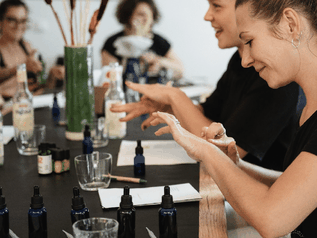 Skincare workshop
Pharmacist Sarah is the founder of Siriously Organic and offers incredible skincare workshops with the mission to raise the awareness for yourself and nature through learning, creating and trying out your own skincare products. In her workshop she share her knowledge about skincare routines and ingredients of products. You will learn about your skin, the importance of skincare routine, about the power and use of the earth's ingredients. I especially loved that we discussed the different preparation techniques and created our own personalised herbal powder mask with organic and luxurious ingredients.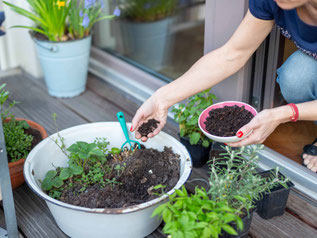 Composting workshop
Julia and Anja from Hubus Berlin are experts in urban composting. Full of enthusiasm they have thrown themselves into the topic of composting and how worms can help you composting. No matter what you ask them about worms: they almost certainly know the answer. In their composting workshop they share their knowledge with you and me. One thing is for sure: after participating their workshop you can start enthusiastically composting (they also sell composting sets to help you get started).
www.hubus-berlin.de
pic by Marc Meyerbröker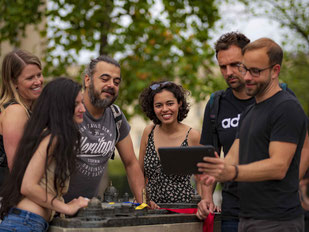 Maranja Adventure Club
Are you a brave adventurer, clever puzzle solves and curious explorer? Well, then you will like the Maranja Adventures. You can expect a challenging mix of escape game, scavenger hunt and sightseeing - all outdoor in Berlin - discovering the German capital. You will get a tablet from them and find mysterious objects on your tour. Only as a team and with a keen eye for details will you be able to master the varied puzzles that demand a wide variety of skills! I really enjoyed the two hour "Theodor's challenge", which starts at Hackescher Markt.
www.maranja.eu