As we are looking for things to do, I tried many new workshops to see, if I can start learning something new. Berlin offers many do-it-yourself workshops which I find really refreshing. From cooking, painting and making chocolate workshop as well as creating your on skincare: I've tried them all! I would definitely highly recommend workshops even for a gift. To put it in a nutshell, here are my Top 5 workshops in Berlin!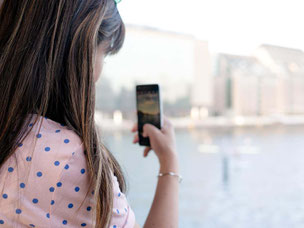 Photography Workshops Berlin
Marga will help you with camera settings and show you tips and tricks to learn the basics of (digital) photography. The experience is great for beginners in photography who would like to learn an exciting hobby. Marga shows you how to use the partial automatic settings ( P, Tv, Av) but also (M) the manual settings. How does ISO, aperture and exposure time work exactly? After this course you will know all the ins and outs of photography! You'll also receive a PDF worksheet with the techniques you talked about so you can keep taking pictures. You will need a (digital) SLR camera or smartphone for this workshop.
Wander Dreamz, +49 157 38 48 89 29, info@wanderdreamz.com, www.wanderdreamz.com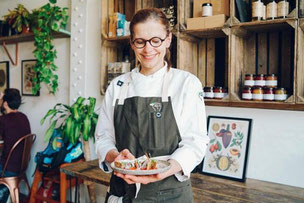 Cooking Workshops
This year I am trying to learn how to cook. On my hunt for a cooking workshop, I discovered Platewell. It is a new kind of cooking school which offers live cookalong workshop online, at regular times every week, on a membership basis. Recipes are plant-forward, and curated to be accessible, healthful, beautiful, and delicious. I cooked a unique with Cécile (yes even a risotto can have a special something ,). During class she weaved in tips on cooking techniques, stories about the origin of the recipe or ingredients, also notes on nutritional benefits, and (important for me too) cheffy tricks for plating gorgeous dishes like a pro.
hello@platewell.co.uk, Instagram: @platewell, Facebook: @helloplatewell www.platewell.co.uk
Malsalon Workshops
Such an awesome creative place. At Malsalon Berlin I did attend already an art and coaching workshop. As it is not possible at the moment, I ordered a Malsalon DIY box with an instruction on how to paint a Katsushika Hokusai 'The big wave infront of Kanagawa'. I sit down once a week with a friend and paint along the instruction notes and use all the colors and brushes Malsalon profides, super easy and a nice distraction from home office. This is also a lovely gift idea for a friend.
Malsalon Berlin, Knaackstraße 80, 10435 Berlin (Friedrichshain), www.malsalon.de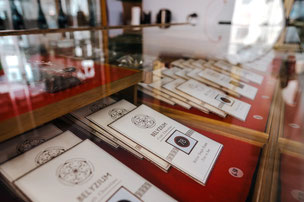 Chocolate Workshops
Immerse yourself in the wonderful world of liquid cacao. I loved the personal workshop in a relaxed atmosphere. You can make your own chocolate under the guidance of the experts of the Berlin chocolate factory. We got a lot of information and learned about how cacao beans are transformed step by step into finished chocolate and also interesting facts about the cultivation and processing of cacao. A funny and delicious experience!
Belyzium 31°, Lottumstraße 15, 10119 Berlin, www.31-grad.de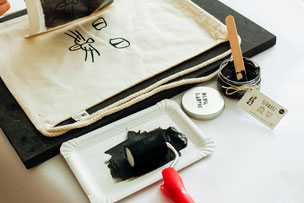 Druckrausch Workshops
So much fun with screen printing:D You can bring your own motifs for inspiration and take your hand-printed items with you at the end. They do have a lot of screen printing stencils that can be used during the whole workshop. They will give a printing introduction at the beginning, so that one can work independently afterwards. In between, they do of course help with design and implementation questions. It's also possible to bring own textiles (cotton or mixed fabric) or paper for printing. Optionally, additional textiles can also be purchased on site. Dish towels, pillowcases, cotton bags or gym bags are available.
Druckrausch Berlin, Hackerstraße 6, 12161 Berlin, www.druckrausch.com