As we are looking for things to do, I tried many new workshops to see, if I can start learning something new. Berlin offers many do-it-yourself workshops which I find really refreshing. From cooking and macramé workshop as well as creating bath balls: I've tried them all! I would definitely highly recommend workshops even for a gift. To put it in a nutshell, here are my Top 5 workshops in Berlin!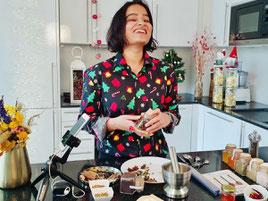 Kurkuma, spices and herbs Workshop
Do you have spices stocked in your kitchen but not sure what to do with them? Then this workshop is for you. Nistha a chef specializing in Indian cuisine will guide you through all the spices and herbs you can imagine. In this workshop, you learn about the secrets of spices including their health benefits, healing properties, correct usage, cultural importance, and ancient stories while having a fun tasting session. She also offers workshops for events like team-building, birthday parties, big groups, private celebration and virtual holidays with your family and friends.
www.airbnb.de/experiences/1673254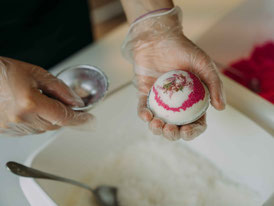 Bath ball Workshop 
Normally the Fühlbar Manufaktur is a wonderful, bright and friendly place to hold creative and sustainable workshops. Here you can celebrate, whether bachelorette party or children's birthday party or girls' night out. Due to Corona they now offer DIY boxes to get started at home.
They will first send you the box and give you an instruction what the ingredients for the bath balls are and how to prepare the basic mass. After that, the bath balls can be designed and combined differently with colors and fragrances (which you can find also in the box). I really enjoyed shaping the bath ball on my own and of course have a bath with my very personal creation too.
Fühlbar Manufaktur, Blumberger Damm 148, 12685 Berlin (Marzahn), www.fuehlbar-berlin.de, +49 30 45 96 80 18, workshop@fuehlbar-berlin.de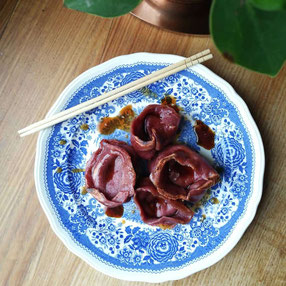 DingsDums Workshop
Dumplings? The little wonder bombs stand for different kinds of fillings that are packed in dough and are native to many cultures. As I love eating them, I was wondering how to make them! Ana and Mau offer dumpling workshops called DingsDums. During the workshop they  show you how to conjure delicious fusion dumplings in no time and how to save food from being thrown away. You get tips on how to make the dough and how to fold beautiful dumplings with simple tricks. If you want you can eat or freeze the dumplings after the workshop and pack them in a nice gift bag.
Due to corona they send dumpling kits to your house and explain the cooking process in videos. As I am not really good in cooking, I could sometimes stop the video and take my time to learn how to cook. So I can highly recommend the workshop for beginners and for dumpling experts ;).
www.dingsdums.de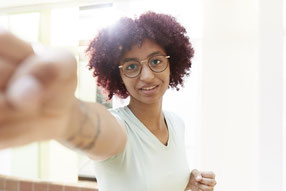 Self Defense workshop in Berlin
Why not learn something new. Based on the martial art of ninjutsu, Pretty Deadly teaches women the basics of self defense movement, practicing with everyday items around the house. They help you find tools within yourself to handle anxiety and fear by building confidence and self-trust! ⁠You can just stream the course online! They adapt the training on everyday objects so you and I can train at home, and especially for those who live alone. Stream in, dance and kick ass with them.
01.02–05.02.2021 12:00 – 13:30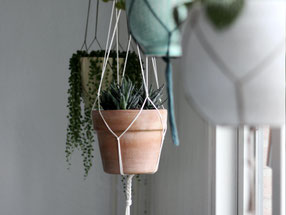 Macrame workshops Berlin
In this online LIVE workshop, you'll learn the basics of macramé knotting and make a plant holder or wall hanging for yourself. Using cotton rope, macramé braid, beads and other decorative materials, you'll make your own original! You'll also receive a PDF worksheet with the techniques we talked about so you can keep creating beautiful macramé pieces! You can use any rope during the workshop. If you are not sure what to buy, Marga can send you a package with all the materials you need for your first macramé projects. We had a lot of fun while knotting, so I hope you enjoy this workshop too.
Wander Dreamz, +49 157 38 48 89 29, info@wanderdreamz.com, www.wanderdreamz.com